SCSHOF Bulletin Board
This site continues to be under construction. To provide the Web Master with your comments and suggestions click HERE.
SCSHOF elections are coming. If you wish to nominate a member please contact the SCSHOF Secretary.

Happy Thanksgiving!
Honoring Athletes, Coaches and Benefactors whose outstanding performance has earned them the right to be enshrined in the
Sussex County Sports Hall of Fame!
Search for the SCSHOF Inductee by typing their name in the search bar below:
The 2007 SCSHOF Inductees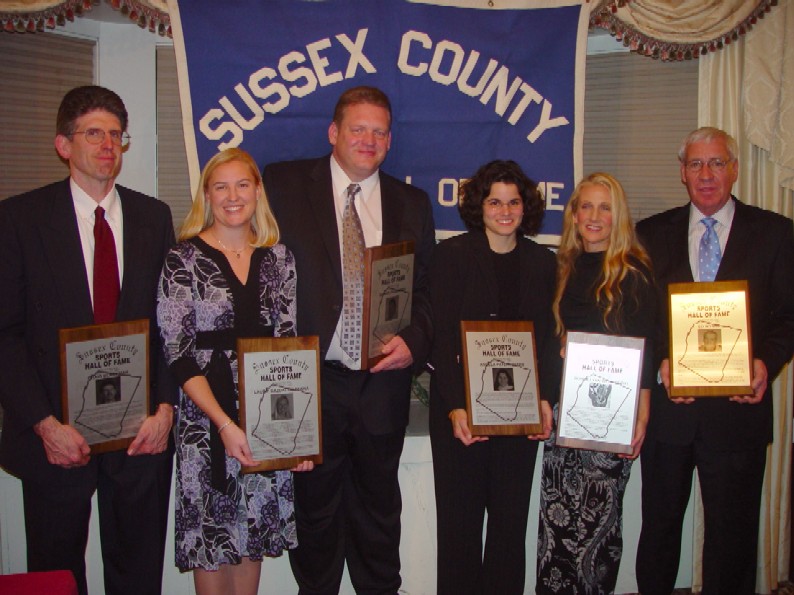 L to R: CRAIG BLACKMAN, LAURIE GAZDALSKI GENNA, GUNNER FRAUENPREIS, ANGELA PATERNOSTRO, DONNA LYNN WEINBRECHT, ED WYNNE
Top L to R: ANGELA PATERNOSTRO, ED WYNNE, DONNA LYNN WEINBRECHT
Bottom L to R: CRAIG BLACKMAN, GUNNER FRAUENPREIS, LAURIE GAZDALSKI GENNA
(To learn about the inductee click on their name or the photo)