earned varsity letters in FOOTBALL at franklin high school in 1942 and 1943. played varsity basketball in 1943-44 leading the county in scoring. named to all county 1st team and 1st team all state group ii. in 1944 was all county and all state group ii in baseball.
enlisted into the u.s. navy in 1944 but returned to franklin h.s. to graduate in 1946.
graduated from bradley university in 1952. taught at hamburg h.s. from 1952-1957 where he also coached basketball, baseball and was director of athletics.
in 1957 he was baseball coach of the year while at hamburg h.s. hired at franklin high school in 1957. won the skyline title in both 1963 & 1964. also won the state group championship in 1964 and was named county coach of the year. coached soccer at f.h.s. from 1965-1976.
played for the franklin miners football club for 7 years. from 1954 to the present time he has officiated hundreds of football and basketball games.
A GRADUATE OF NEWTON HIGH SCHOOL WHERE HE EXCELLED AT WRESTLING. HE WAS A STATE CHAMPION AT 112 LBS. IN 1947 AND 1948. HE WAS STATE CHAMPION AT 120 LBS. IN 1949 AND WAS NAMED OUTSTANDING WRESTLER.
ATTENDED DARTMOUTH COLLEGE AND IN 1953 WAS ON THE GOLF TEAM. GRADUATED FROM VIRGINIA UNIVERSITY WITH A B.S. IN LAW.
IN GOLF HE WAS CLUB CHAMPION AT NEWTON COUNTRY CLUB IN 1950, 51, 60, 61, 66, 73, 75, 79, 81 AND 82. HE WAS SENIOR CHAMPION, OVER 55 GROUP, IN 1997.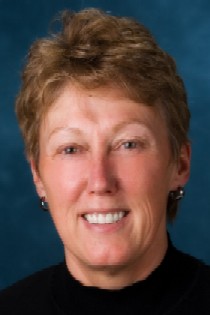 GRADUATED FROM NEWTON HIGH SCHOOL IN 1967. PARTICIPATED IN TRACK, FIELD HOCKEY AND BASKETBALL. IN 1971
GRADUATED FROM EAST STROUDSBURG UNIVERSITY.
COACHED FIELD HOCKEY, BASKETBALL AND SOFTBALL AT BLAIR ACADEMY FROM 1971-1977. FROM 1978 TO PRESENT TIME SHE IS HEAD FIELD HOCKEY AND SOFTBALL COACH AT BLOOMSBURG UNIVERSITY.
BECAME THE 1ST WOMAN IN NCAA HISTORY TO ACHIEVE 1000 COACHING WINS WITH A COMBINED BLOOMSBURG RECORD OF 1006-190-20. WINNINGEST ACTIVE FIELD HOCKEY COACH IN NCAA DIVISION II. AT PRESENT 2 WINS OFF THE ALL TIME RECORD. 1991 NATIONAL COACH OF THE YEAR FOR FIELD HOCKEY. 1992 NATIONAL COACH OF THE YEAR FOR SOFTBALL. AT THE PRESENT TIME IS THE WINNINGEST SOFTBALL COACH IN NCAA DIVISION II HISTORY.
A 1969 GRADUATE OF INDIANA UNIVERSITY OF PENNSYLVANIA LETTERING FOR 3 YEARS IN BASKETBALL AND 3 YEARS IN VOLLEYBALL.
HIRED AS ASSISTANT BASKETBALL COACH AT FRANKLIN HIGH SCHOOL FROM 1968-1973. BECAME HEAD GIRLS BASKETBALL COACH AT FRANKLIN H.S. FROM 1973-1982. HIRED AS HEAD GIRLS BASKETBALL COACH AT WALLKILL VALLEY REGIONAL HIGH SCHOOL FROM 1982-1988.
SHE HAS COMPILED A RECORD OF 209 WINS AND 145 LOSSES AS A HEAD COACH. COACHED THE 1ST SUSSEX COUNTY GIRLS BASKETBALL TEAM TO EVER QUALIFY AND ENTER THE NJSIAA TOURNAMENT. HER TEAMS WERE GROUP NORTH 1 FINALIST IN 1981, 1983 AND 1984, WINNING THE GROUP NORTH 1 CHAMPIONSHIP IN 1983.
PLAYED BASKETBALL AT BUTLER HIGH SCHOOL IN 1956, WHERE HE MADE THE ALL COUNTY TEAM. IN 1957 AT CARTERET SCHOOL, WEST ORANGE, N.J. MADE THE ALL ESSEX BASKETBALL TEAM AND RECEIVED ALL STATE HONORABLE MENTION.
GRADUATED FROM WEST VIRGINIA WESLEYAN COLLEGE WHERE HE PLAYED BASKETBALL. HIRED AS HEAD BOYS BASKETBALL COACH AT FRANKLIN HIGH SCHOOL FROM 1964-1982. WAS HEAD BASKETBALL COACH AT WALLKILL VALLEY REGIONAL HIGH SCHOOL FROM 1982-1986. BECAME ASSISTANT BOYS AND GIRLS BASKETBALL COACH AT WALLKILL VALLEY REGIONAL H.S. FROM 1988-1996.
ATTENDED NEWTON HIGH SCHOOL 1981-1985 WHERE HE LETTERED IN FOOTBALL, BASKETBALL AND BASEBALL EACH FOR 3 YEARS. IN FOOTBALL 1983 & 1984 WAS SCIL ALL LEAGUE QUARTERBACK. IN 1984 WAS 1ST TEAM ALL WEST JERSEY AND 2ND TEAM ALL STATE. HOLDS THE SINGLE SEASON RECORD IN THE SCIL FOR PASSING, 1662 YARDS AND HAD 3042 YARDS PASSING IN HIS HIGH SCHOOL CAREER. IN BASKETBALL WAS NAMED 1ST TEAM ALL SCIL AND 2ND TEAM ALL WEST JERSEY IN 1984-85 ENDING HIS CAREER WITH 1166 POINTS. IN BASEBALL IN 1984 & 1985 ALL SCIL AS PITCHER. 1985 WAS NAMED 1ST TEAM GROUP II AND 2ND TEAM ALL STATE. IN 1985 HELPED LEAD N.H.S. TO THE STATE BASEBALL CHAMPIONSHIP. GRADUATED 1990 FROM BLOOMSBURG UNIVERSITY WHERE HE LETTERED IN BASEBALL. PLAYED IN THE MORRIS COUNTY MAJORS 1986-1995. PRESENTLY COACHING FRESHMAN BASKETBALL AND BASEBALL AT VERNON TOWNSHIP HIGH SCHOOL.